Trusted . Reliable . Great Workmanship . Direct Factory Price
Bamboo blinds are made of natural material, and the word "bamboo" in bamboo blinds isn't just a marketing term – it is a real deal! They are really made of bamboo! Bamboo has been widely used to make shades, and it is also available throughout Asia since ancient times! 
Bamboo is a great choice when coming to making shades because it is a really strong material to withstand rain or shine!
Why choose Bamboo blinds? Not just for its durability, bamboo blinds can enhance light as well as keeping the heat away. Bamboo blinds are made easy to maintain, install, and clean! Its natural element goes well with most types of interior or exterior design of your home! Bamboo blinds are like a piece of a good old timeless classic that never out of style!
Types of Our Cheap Bamboo Blinds
Natural
Outdoor Bamboo Blind
Single Colored
Outdoor Bamboo Blinds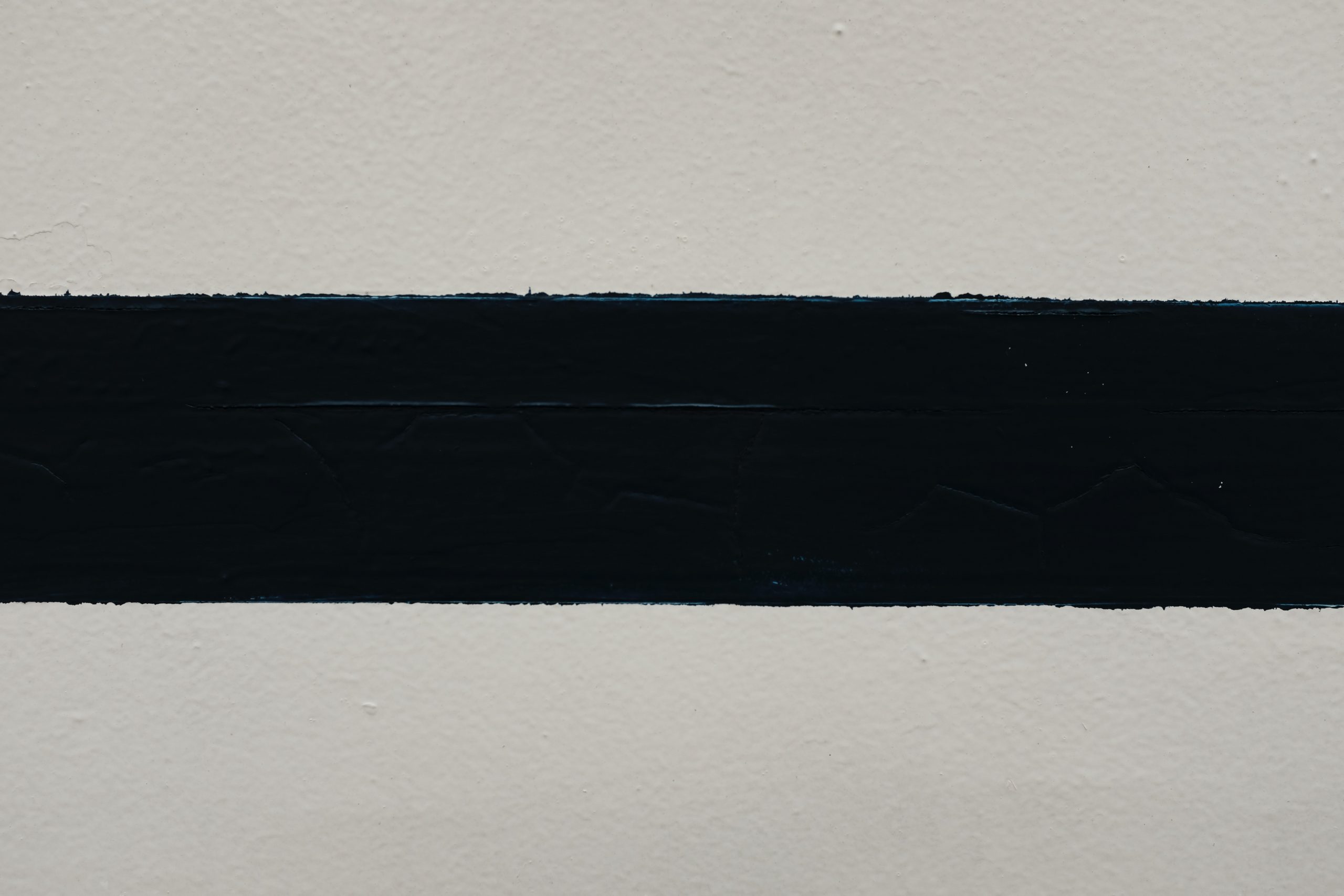 Black & White
Outdoor Bamboo Blinds
4 Key Reasons Why Choose Bamboo Blinds
1) Versatile in Design
You can choose from either using the natural bamboo colored tone or splashed it with a tone of your favorite paint color to match your home design easily! There are so many choices of the paint colors that you can choose from! Be it in natural bamboo colored or with your favorite paint color; bamboo blinds never go out of style!
2) Eco-Friendly Material
If you are just like us, we are committed to protecting the environment by reducing our carbon footprint; you definitely made the excellent choice to choose bamboo blinds. Bamboo is widely available, and it is a great material to make great blinds and shades!
3) Low-Maintenance
Bamboo blinds are not just easy to maintain, but it is also very easy to clean! Lightly dust them with a feather duster or use a vacuum cleaner with a brush attachment. You can clean it either once a week or once a month, depending on your location. You can use a cloth or sponge with a bucket of warm water and a little vinegar for deeper cleaning. Wipe it and leave it to air dry. No special solvent is required!
4) Durable
Bamboo can withstand strong exposure of sunlight and heat, making it extremely durable. This material's resilience makes it a perfect choice for using bamboo blinds as indoor or outdoor shades. If used for outdoor, make sure that your bamboo material is mixed with weather-resistant components and not just of its natural fiber. Some may add a PVC backing to prevent water or rain from getting into the house.
Ready for bamboo blinds? With its natural great qualities, you will never regret choosing bamboo blinds! 
Natural Outdoor Bamboo Blinds In Singapore
We absolutely love the combination of natural grains and markings with light and contemporary tones. Natural bamboo blinds are incredibly beautiful and sustainable! Naturally rich and contemporary in appearance, bamboo shades include a fascinating, chic look, particularly when layered under a delicate arrangement of blinds.
Single Colored Bamboo Blinds
You can now turn the natural looking bamboo blinds into something that match the color of your beloved home. Choose from a wide collection of paint colors from here and we will do the rest!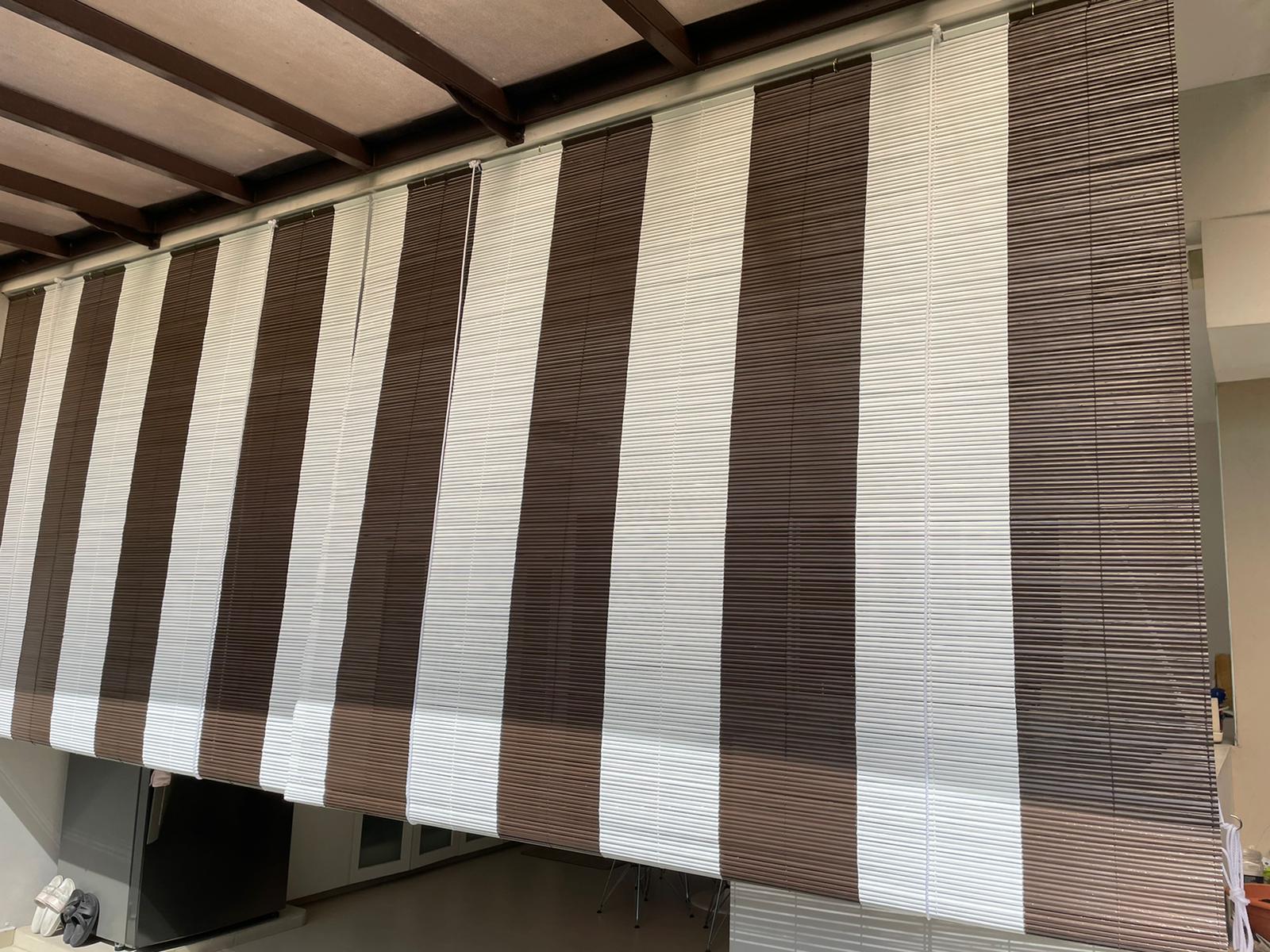 Black & White Bamboo Blinds In Singapore
This Black & White colored bamboo blinds never goes out of style. Simply timeless and well loved by many homes!
Our Little Gallery
Here are some pictures for your leisure viewing.
Tips & Tricks
Learn About Bamboo Blinds Here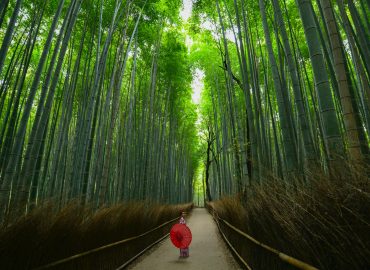 As a bamboo lover myself, I must admit that this article is written based on how much I love this […]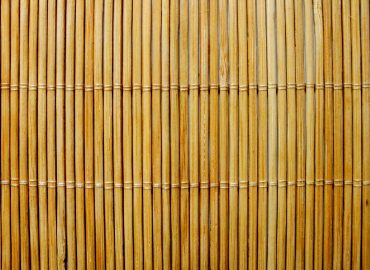 Bamboo blinds are made of natural material, and the word "bamboo" in bamboo blinds isn't just a marketing term – […]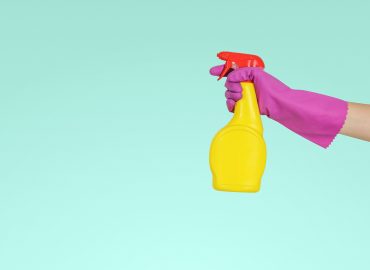 Bamboo blinds are among the most popular choice for many when selecting outdoor shades for their homes or business space. […]